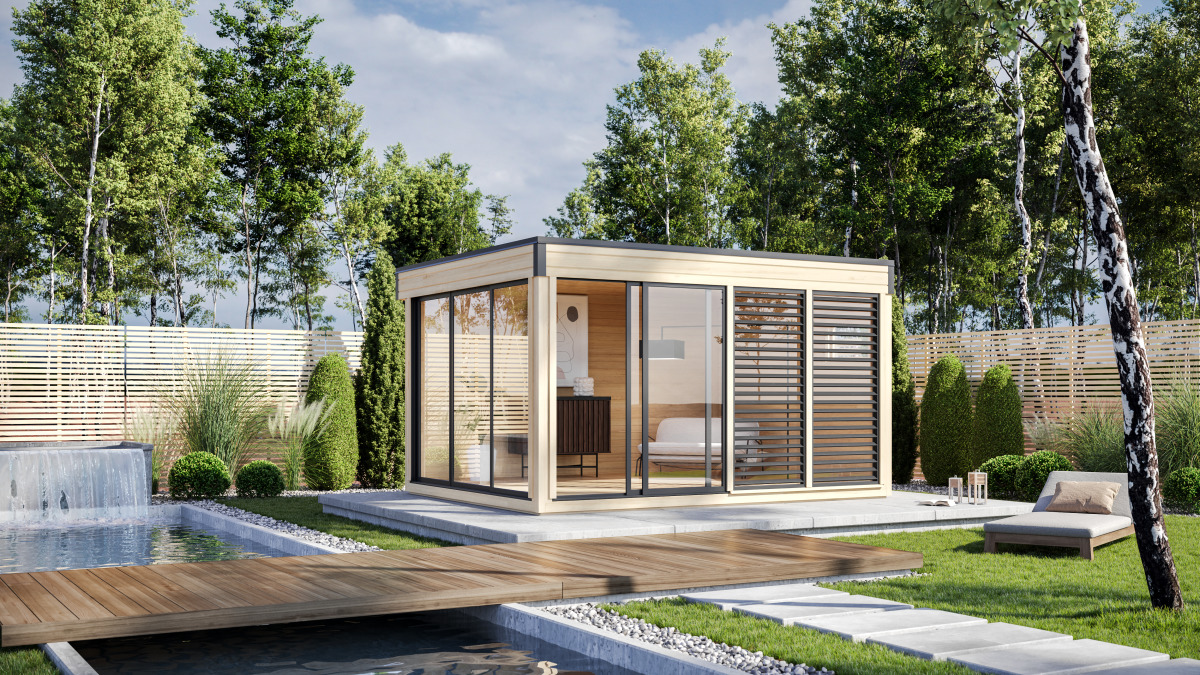 Exterior visualization for marketing purpose.
Finnhaus Wolff is a company that produces and sells wooden garden houses and sauna houses or barrels, based in Germany.
We started our collaboration in the summer of 2020 and made for their marketing purpose already more than 25 renders. For our partnership purpose, we focused on creating high-quality architectural visualizations tailored to specific groups of end customers.
In case of working on such kinds of projects, we are preparing the garden and surroundings professional design each time, based on references gain from the customer.